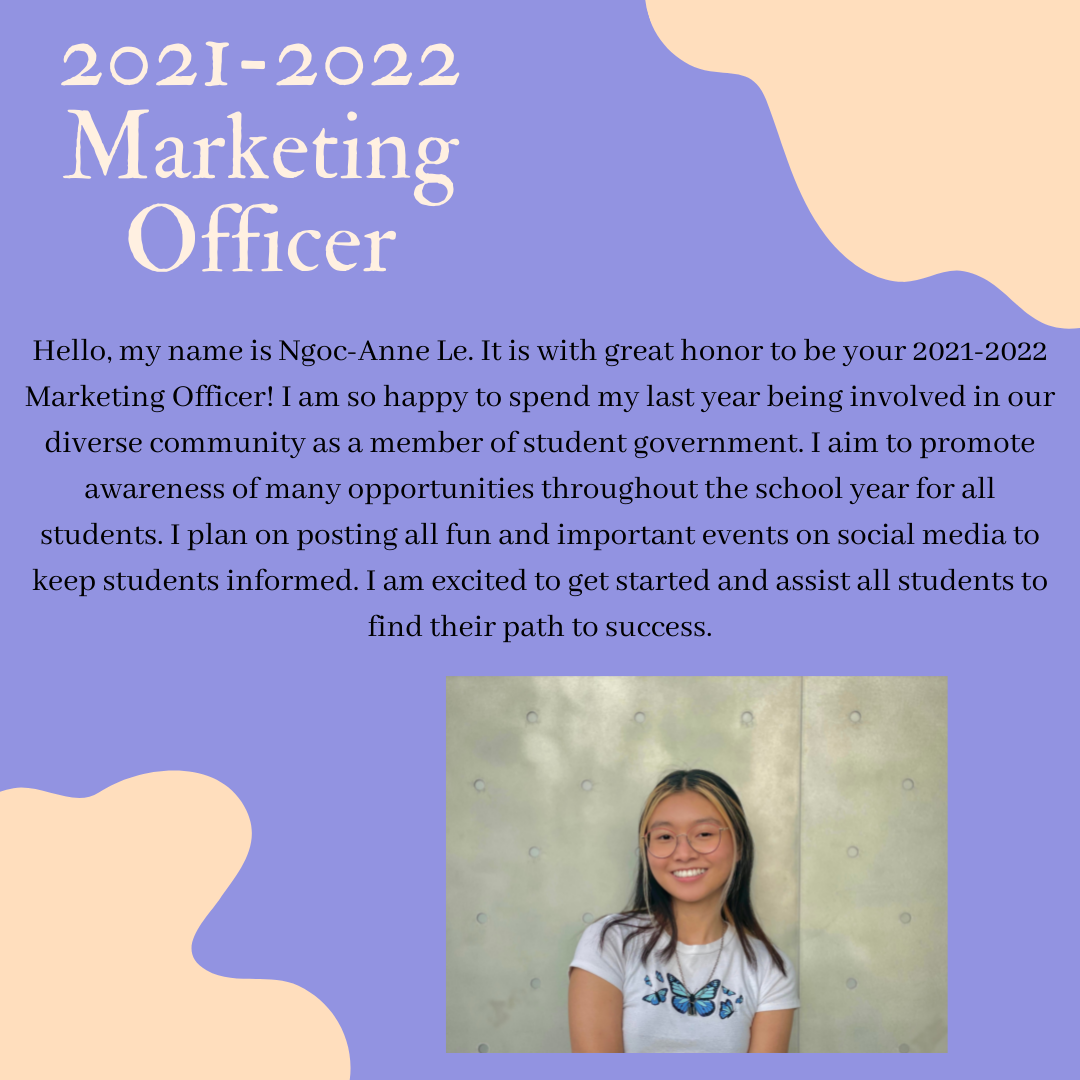 Marketing Officer
Title : Marketing Officer


Name: Ngoc-Anne Le
Title: Marketing Officer

Hello, my name is Ngoc-Anne Le. It is with great honor to be your 2021-2022 Marketing Officer! I am so happy to spend my last year being involved in our diverse community as a member of student government. I aim to promote awareness of many opportunities throughout the school year for all students. I plan on posting all fun and important events on social media to keep students informed. I am excited to get started and assist all students to find their path to success.