Student Leaders of the Quarter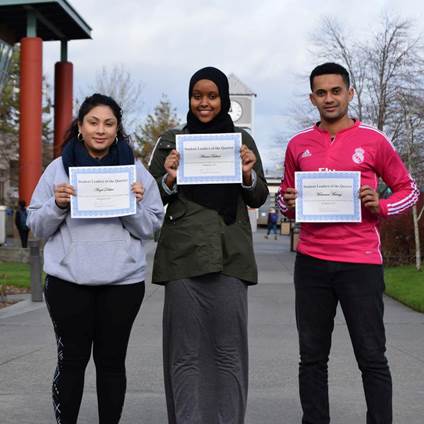 Each day, our students make a difference - from helping in a tutoring center, advocating for student needs, leading a student organization or facilitating a campus tour.
To acknowledge our students who make that extra effort in creating our South community, each quarter Student Life will celebrate 2-3 students who exemplify what it means to be a student leader. Students will be introduced at our Student Life staff meeting and their bio will be shared on South's social media channels to inspire others.
To nominate a student leader, fill out our online nomination form. 
See our past "Student Leaders of the Quarter" here: