Art Gallery
The mission of the Art Gallery is to promote understanding and the appreciation of the arts within the South Seattle College campus and in the surrounding communities through exhibitions that contribute to education and cultural enrichment while engaging the college community in learning opportunities and supporting cultural and artistic diversity. Admission is always free.
The South Seattle College Art Gallery is an important part of campus life, engaging students, staff , faculty and community through a variety of shows, that reflect different cultures and educational programs, exposure to new ideas and the experience of beauty.
Hours & Contact:
Monday-Wednesday: 9:30 a.m.-4 p.m.
Thursday: 11:30 a.m. – 4 p.m.
(Hours are subject to change.)
For general inquiries, please email ssccartgallery@seattlecolleges.edu.
Current Exhibition: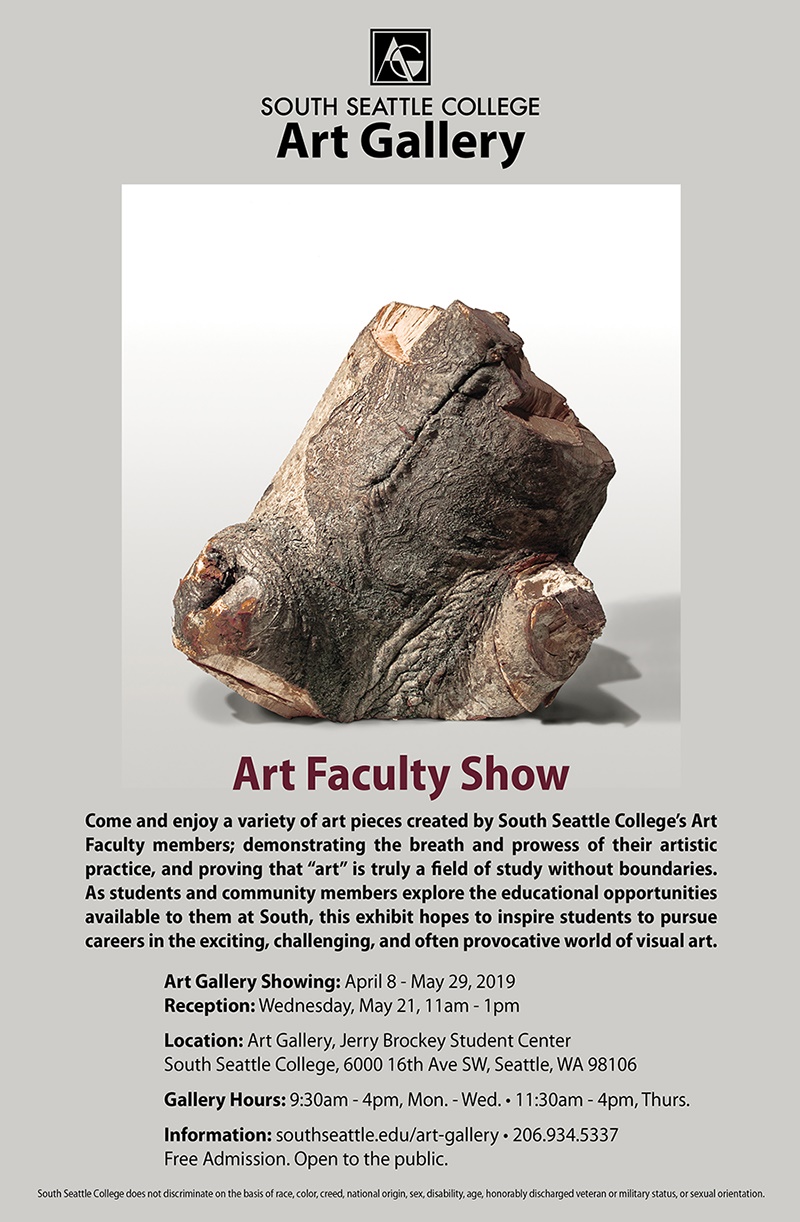 Upcoming: 
Summer 2019 Exhibition: June 19-July 31, 2019