Student Clubs
Stop by the Club Center Virtually! 
Want to learn more about joining or creating a club at South? The Club Center is hosting virtual drop-in hours to help students get involved on campus. 
Drop-in Club Center Hours: Monday & Wednesday, 10 a.m.- 3 p.m. 
Zoom Information: 
Meeting ID: 384 222 2306 
Password: xc7u0v
For any questions, please email StudentClubs@seattlecolleges.edu.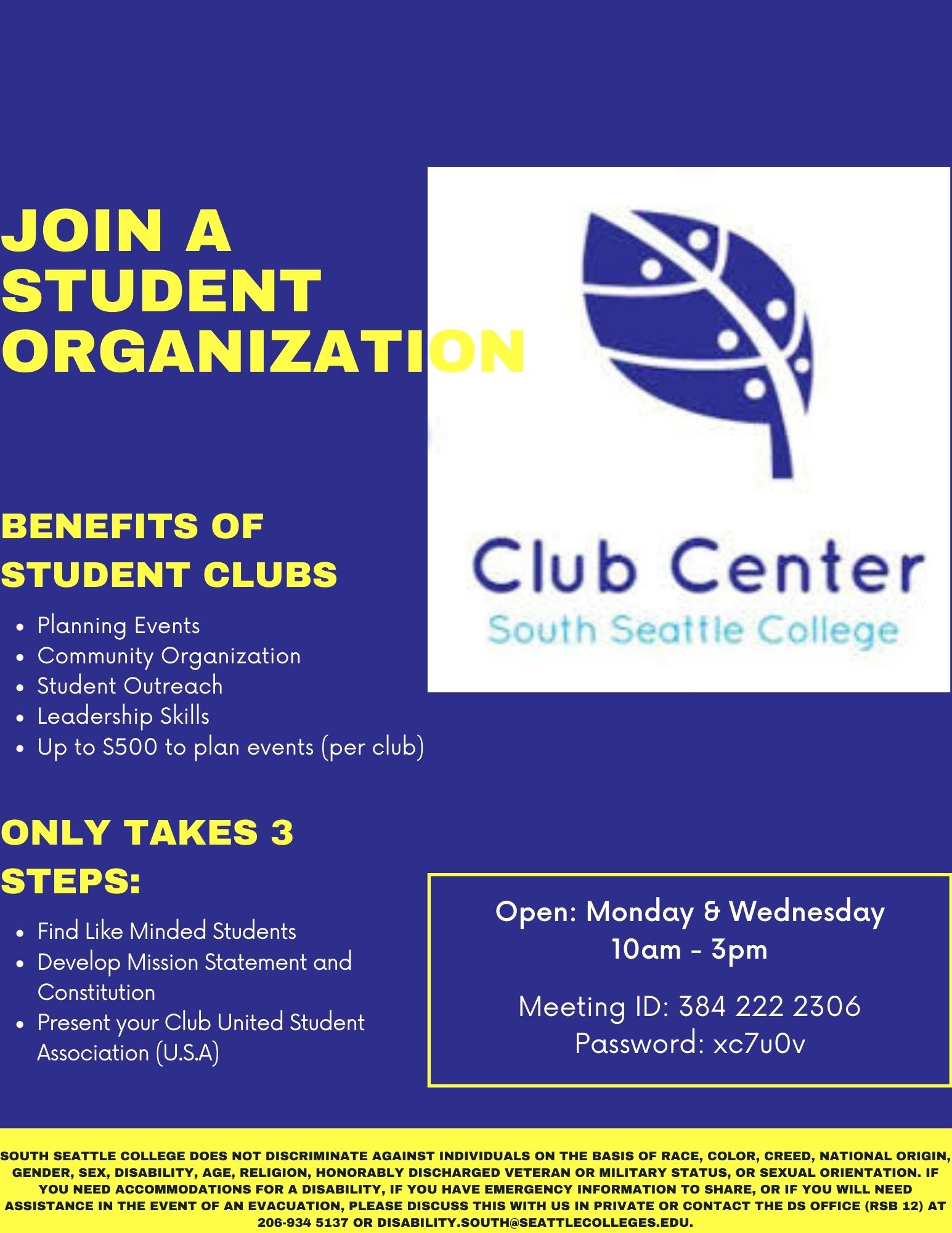 Mission & Goals
The Club Center encourages and supports student clubs and organizations by providing resources, services and trainings needed to develop new student clubs and leaders; effectively operate student organizations; assist in the development of students in leadership roles and facilitate club activities and events.
About Our Clubs
Our student clubs are managed by enrolled students and advised by faculty and staff of South Seattle College. We welcome all affiliates of our community. It's a great way to get involved and make new friends while expanding your horizons with: field trips, special guest lectures, community service activities, cultural exhibitions, performance events, artistic learning opportunities, social and political causes, and more!
Why Start a Club?
It's a great way to share your interests, develop your leadership skills, work as a team and contribute to group efforts, be an effective participant in the community, and learn valuable social & professional skills. See how to create a club (PDF). You can also view a club constitution and by-laws sample.
Resources for Established Clubs