Phi Theta Kappa Honor Society

Phi Theta Kappa (frequently referred to as PTK) is the official Seattle College's Honor Society, recognizing academic success.
For more information about PTK, visit the official Phi Theta Kappa website and see our Facebook page.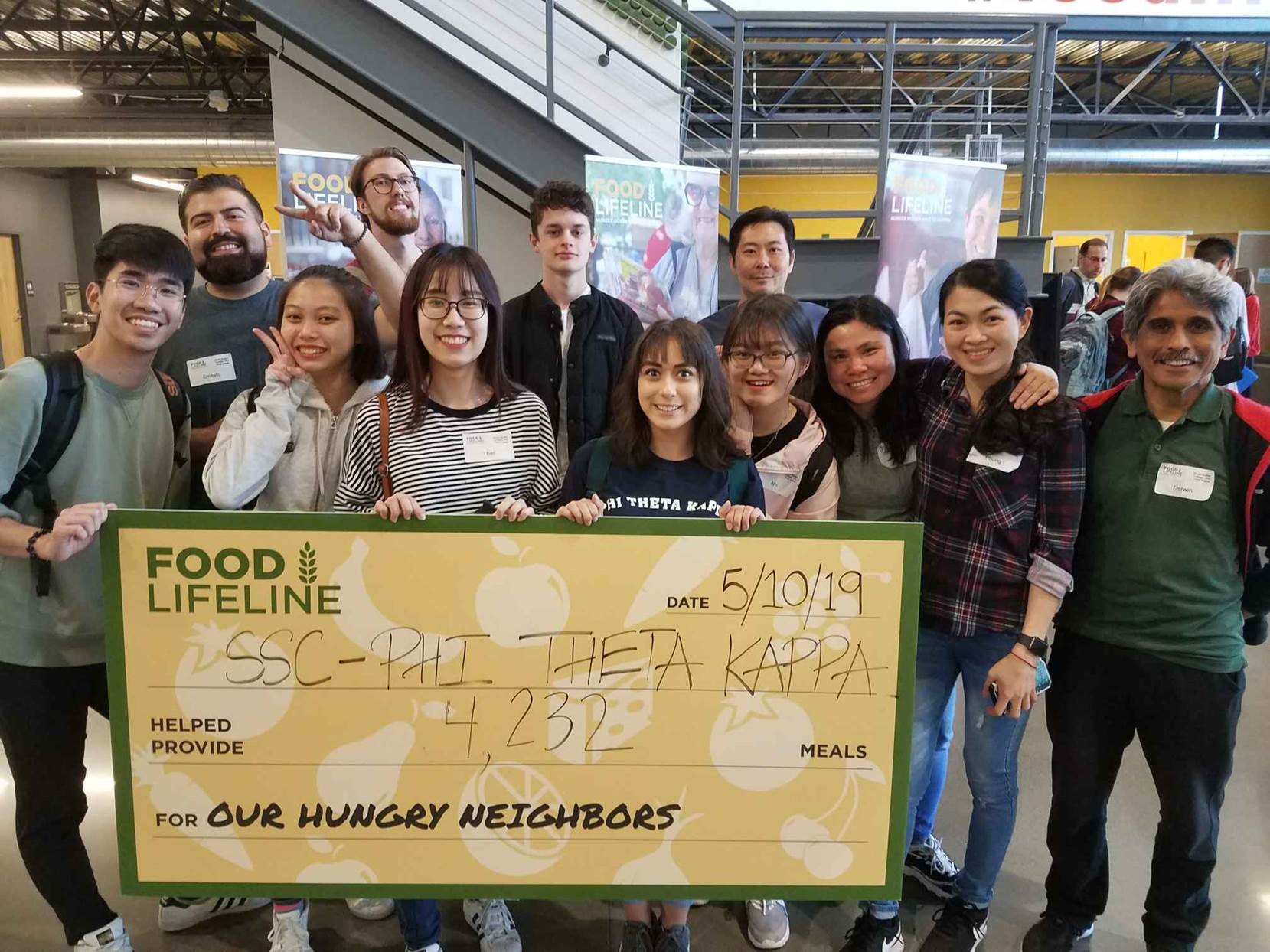 Frequently Asked Questions
Phi Theta Kappa is Seattle Colleges' official honor society. It recognizes academic success. 
 
Phi Theta Kappa (PTK) is the official district-wide honor society. Seattle Colleges has no official affiliation with any other honor societies or other outside organizations. Read electronic invitations carefully and look for the PTK logo. Once you officially join PTK, you never have to pay additional dues so be cautious about any messages which say you owe additional dues. Please contact the PTK advisor if you need clarification about any emails you may receive.
Identifies you as a PTK elite scholar on your academic transcript.
Access to nation-wide scholarships.
Tuition discounts at some universities.
Provides you the option of gold stole and tassel at graduation.
Welcomes you to a community of students who meet regularly and volunteer in our communities.
Completed 12 college level credits.
3.5 cumulative (not quarterly) GPA or higher.
Upon membership confirmation pay a $65 fee (scholarships are available).
Yes, we are always in need of volunteers for specific tasks. Contact Donte Quinine, PTK Advisor, at email, Donte.Quinine@seattlecolleges.edu.
Applications are available in Student Life, JMB 135. Additional positions are open as well. 
After you submit your application, you will receive an email confirmation about your membership and club meeting details. About four weeks after that you will receive a packet of information, a certificate, and membership number to access the PTK website for other resources www.ptk.org.