Contact Us
TRIO Talent Search 
6000 16th Ave SW
RAH 206
Seattle, WA 98106
Office Phone: 206.934.6401
Sebastian Myrick
Executive Director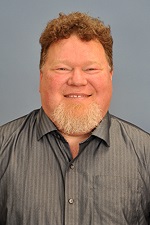 Sebastian has been working with TRIO Talent Search and Upward Bound for nearly two decades. He was born and raised in Washington State and is a third generation Washingtonian. Sebastian started out his journey in TRIO as an SSS student participant while attending Everett Community College. He went on to earn a bachelor's degree from Seattle Pacific University in Latin American Studies, graduate certifications from Seattle University in Counseling and Teaching English as a Second Language, and a master's degree from the University of Washington in Public Administration. He enjoys working with TRIO because of the amazing students that always teach him new things and inspire him in his work.
Sebastian.Myrick@seattlecolleges.edu
Kate Holub
Program Manager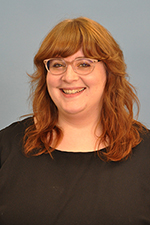 Kate has worked in the TRIO Pre-College Programs at South since March 2017.  She has been connected to TRIO Programs since through her own experience as a TRIO SSS student while attending Southern Oregon University in Ashland, Oregon.  While there, Kate served as a TRIO tutor and mentor from 2012-2015 and has also worked in the Art and Art History Dept. and Women's Resource Center.  She earned her Bachelor's Degree in Studio Art from SOU in 2015 before completing a year of graduate work at the University of Washington's 3D4M (Three-Dimensional Forum) Program.  Kate really enjoys working on the UBETS team and especially loves the strong sense of community created by both students and staff.  She gets excited about finding new ways to be creative in her work and is committed to serving students well by providing quality administrative support and both students and her colleagues.
Kate.Holub@seattlecolleges.edu