Writing Center
Drop-in Tutoring:
Provides writing assistance to all students registered in any academic course at South that has written assignments, such as English, History, Psychology, Economics, Environmental Studies, and many more.
Writing Center is open October 4 - December 10, 2021
---
Writing Center help is available:
Online Tutoring
Monday - Thursday 10 AM - 7 PM
Friday 10 AM - 2 PM
Saturday & Sunday 11 AM - 2 PM
In-person Tutoring
Tuesdays & Thursdays on campus from 10 AM - 2 PM
For Drop-In Tutoring via Zoom: CLICK HERE TO SEE A TUTOR
---
Asynchronous Writing Support
If you are unable to meet with a tutor on Zoom, another option for writing support is to submit your writing assignment to our Canvas site. Be sure to include the assignment guidelines and a note about what you'd like feedback on, and a tutor will be in touch within two days with non-judgmental, constructive written feedback.
For access to asynchronous writing support from Writing Center tutors, click here to self-enroll in the Writing Center Canvas site.
---
For Appointments
You can make an appointment by yourself, too! Just follow these instructions:
1. Log into Starfish  (To learn how to do that, watch this video)
2. Search/find the Writing Center page and click on it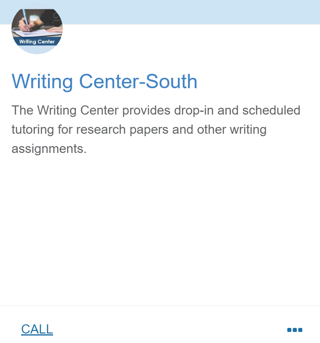 3. Click a tutor from the WC tutors list to schedule an appointment
4. After scheduling your appointment click on the center's Drop-in link at the date & time of your appointment to meet with your tutor.
---
About Starfish
To learn how to log into Starfish, please watch this video: youtu.be/pLLbXX5se5Y
---
Need help or have a question? Please email us!
Marianna Asaturova, Director of Tutoring: Marianna.Asaturova@seattlecolleges.edu
Elijah Dow, Writing Center Faculty Coordinator: Elijah.Dow@seattlecolleges.edu
Monia Hamam, Program Coordinator: Monia.Hamam@seattlecolleges.edu
Christina Kazaryan, Office Assistant: Christina.Kazaryan@seattlecolleges.edu
Or call 206.934.6491 to leave a voice message.
---