Writing Center
Remote Operations Update:
Provides writing assistance to all students registered in any academic course at South that has written assignments, such as English, History, Psychology, Economics, Environmental Studies, and many more.
Writing Center is open October 5 - December 12, 2020
---
Writing Center Tutors are available online:
Monday – Thursday: 10 a.m. – 7 p.m.
Friday: 10 a.m. – 2 p.m.
Saturday: 11 a.m. – 2 p.m.
---
You can get help or you can ask the tutor to make an appointment for you at a different time and day.
For Appointments
You can make an appointment by yourself, too! Just follow these instructions:
1. Log into Starfish  (To learn how to do that, watch this video)
2. Search/find the Writing Center page and click on it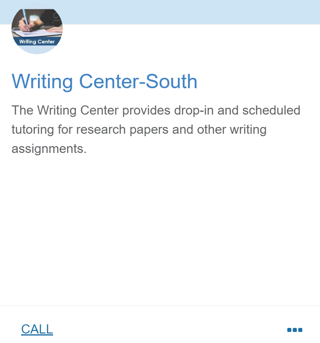 3. Click a tutor from the WC tutors list to schedule an appointment
4. Check your Starfish upcoming appointments to find details about your appointment.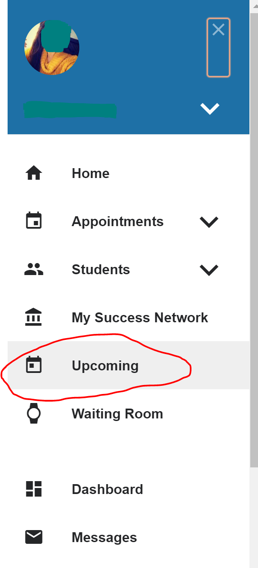 About Starfish
To learn how to log into Starfish, please watch this video: youtu.be/pLLbXX5se5Y
---
Need help or have a question? Please email us!
Marianna Asaturova, Director of Tutoring: Marianna.Asaturova@seattlecolleges.edu
Monia Hamam-Program, Coordinator: Monia.Hamam@seattlecolleges.edu
Christina Kazaryan, Office Assistant: Christina.Kazaryan@seattlecolleges.edu
Or call 206.934.6491 to leave a voice message.
---
Contact Information
Location: South Library (LIB), room 205 (See campus map.)
Regular Hours: See Operating Hours
Phone: 206.934.6412
Marianna Asaturova – Director, Tutoring Center 
Phone: 206.934.6650 
Email: Marianna.Asaturova@seattlecolleges.edu
Monia Hamam – Program Coordinator, Tutoring Center 
Phone: 206.934.6491 
Email: Monia.Hamam@seattlecolleges.edu