Continuing Education Update for 9/15/21: The Continuing Education Department at South Seattle College has temporarily paused offering classes until further notice while we hire a new director and refresh class offerings. We will keep you posted on our progress and look forward to many more years of community learning! If you have questions, please contact us at southced@seattlecolleges.edu
SouthCE@Seattle Public Library
Conflict Awareness in the Workplace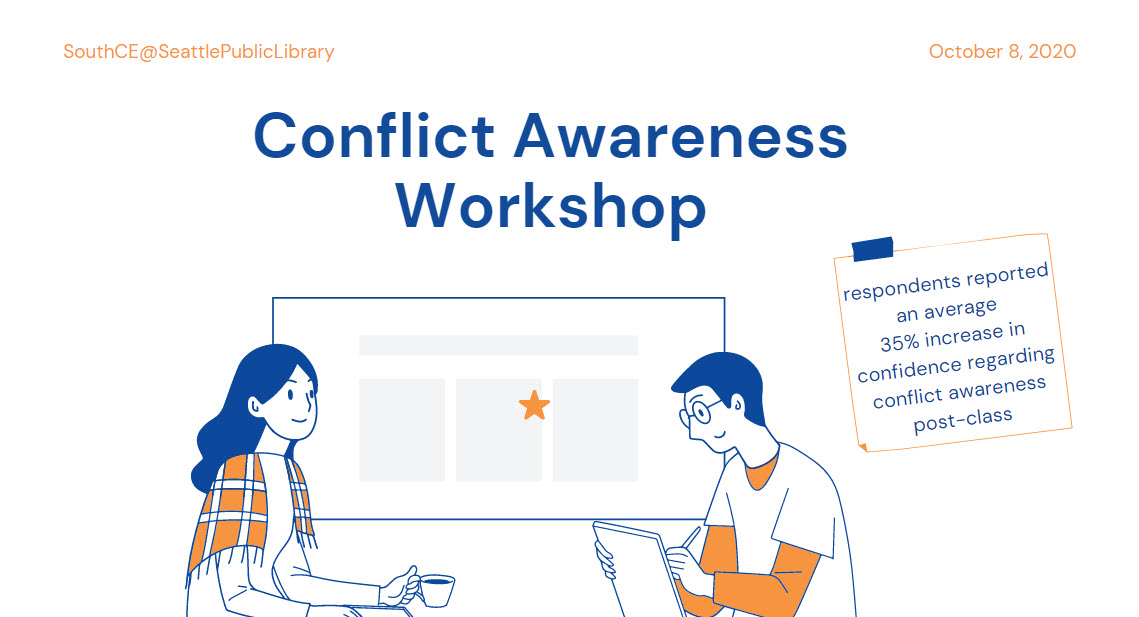 We all encounter difficult people. Whether you are a supervisor, a customer service professional, or have a challenging co-worker, it's important to know how to rise above your initial emotional reaction and turn negative situations into positive outcomes. Topics include understanding why we label people as difficult, types of difficult people, tools, and techniques for resolving issues, coping strategies for dealing with the effects of difficult people, and conflict management strategies.


Developing Your Leadership Style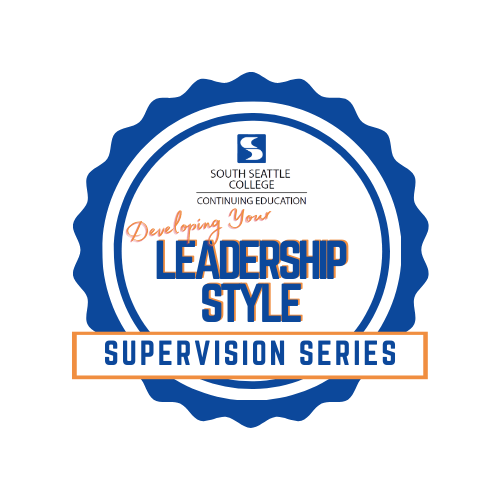 Learn how to capitalize on your personal leadership style to achieve workplace goals. In this course, you will identify your leadership style through personal assessment; learn the difference between leadership and management; recognize the "being" and "doing" of leadership; and develop the innate motivating techniques that transform employee attitudes and enhance cooperation and teamwork.  
Next Class: TBD  


Communication Skills in the Workplace
Communication skills are vital in today's workplace.  In this course, you will identify the four primary communication styles, learn how to recognize your style as well as the styles of others, and how to overcome common communication roadblocks and barriers. Learners will understand how and when to utilize current technology for appropriate communicating in the workplace and recognize and respond effectively to cultural communication differences.
Next Class: TBD


Team Building for Success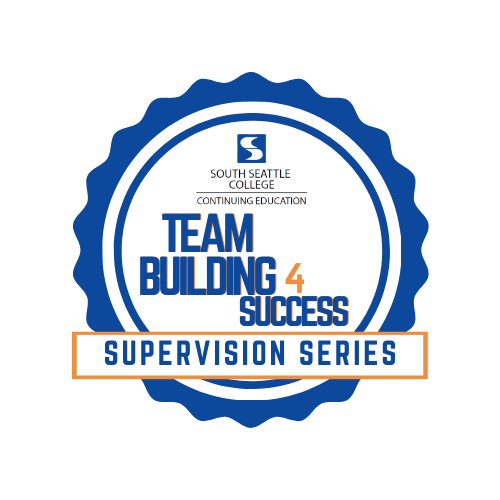 Showcase your strengths and make a positive impact on your organization! Your ability to participate, collaborate, and resolve issues will set you apart as a "go-to" person in any organization. In this interactive course, you will learn skills to develop group understanding, evaluate team roles, develop methods for resolving underlying conflict within a team, and use these skills to collaborate with team members to achieve workplace objectives.
Next Class: TBD


Change Management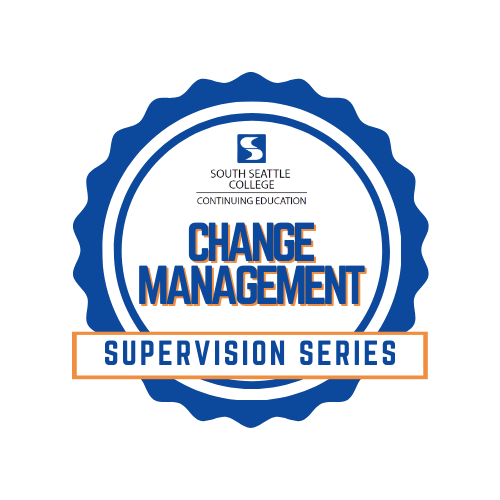 What do you do when you feel bombarded by nonstop change? When initiating change yourself, do you experience resistance when trying to get the support of others? This interactive workshop will help you better understand the impact of change and help others navigate through the phases of change. In addition, learn to manage resistance to change while planning successful change efforts.
Next Class: TBD


Getting the Most From Your Meetings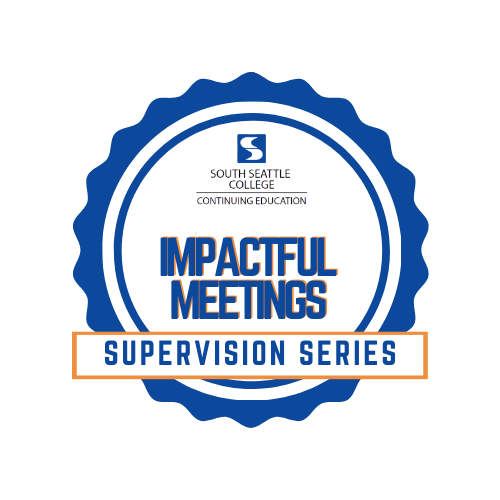 Discover why some meetings fail and learn proven techniques for making meetings more productive. Gain tips related to the four essentials of productive meetings: Planning, participating, presenting, and producing. Other topics include meeting formats and when to vary them, responding to conflict in a meeting, and meeting follow-through. A key component of this class is how to use effective communication strategies before, during, and after your meetings.
Next Class: TBD
We acknowledge the people – past, present, and future – of the Dkhw'Duw'Absh, the Duwamish Tribe, the Muckleshoot Tribe, Sammamish Tribe, and other tribes on whose traditional lands we study and work.